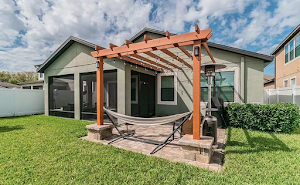 Based on 17 reviews


c.avery Barnes
11:17 14 Jul 23
I had a house I'm considering buying inspected by Robert. He was extremely knowledgeable and has a great eye for details. He is also extremely thorough in every aspect of the inspection process. Will highly recommend and would use him again if needed.

Arleen Romero
11:49 28 Jun 23
Robert is very thorough and on time his customer service is top notch

Mounica Banala
17:07 27 Jun 23
Robert was extremely professional, courteous, responsive and efficient throughout the home inspection process. I would absolutely recommend to anyone in need of inspection services and use their services again. Thank you!

Anthony Collins
13:23 26 Jun 23
I must say, their professionalism and thoroughness were outstanding. From start to finish, House2Homes displayed a high level of expertise and dedication in conducting the home inspection.

A Google User
13:23 26 Jun 23
I must say, their professionalism and thoroughness were outstanding. From start to finish, House2Homes displayed a high level of expertise and dedication in conducting the home inspection.

Kayla Valdez
02:16 16 Jun 23
Robert is very professional, knowledgeable, and responsive. He is my go to Inspector. 10/10 recommend.

Richard Smith
23:43 29 May 23
Robert was Great and explained everything very thoroughly and was very professional!

Lauren Fernandez
15:39 26 Apr 20
We had John Travis inspect our soon to be home and we were very pleased with the outcome. He was very thorough with the inspection and had very quick results. He pointed out many things that as new home owners we would have missed. He was also very personable and I would definitely recommend him to any other potential home buyers.

David Zhou
18:19 25 Mar 20
John was incredibly thorough and efficient during our home inspection. As first-time home buyers, my fiance and I were worried what issues the house we were interested in might have. Thankfully, John was punctual, professional, and incredibly thorough. He walked me through his entire process from beginning to end and helped us feel confident in understanding the ins-and-outs of the house we were looking at. I highly recommend anyone who needs a home inspector to give him a ring.

K F
17:09 14 Jan 20
John inspected a house we were interested in buying and immediately found a concern with the foundation. The realtor assured us there were no issues with the home, but we insisted on further research after seeing a large crack in the wall. The realtor later confirmed structural damage. Because of John's expertise, we did not purchase that home which could have easily been a nightmare. Highly recommend!

Marty B
19:59 13 Jan 20
John was amazing! He is very detailed oriented. He goes through his inspection report step by step. His reports are done quickly. He explains what each report is for and what will be required by our insurance company. I would highly recommend John for your home inspection. You won't be disappointed.

Mel U-P
23:35 10 Jan 20
John provided excellent inspection services. He was responsive from the beginning, and very easy to work with. He provided two home inspections for us, and was incredibly thorough with his process each time. He's always very punctual, cordial, and meticulous. John was answering questions and addressing concerns immediately, and will give in depth information onsite. When completed, he reviews all photos with you and gives explanations on each item. In addition, he's quick to send the report as well. I recommend House2Home inspection services for anyone in the serviceable area.

Liza Stevens
13:52 14 Oct 19
I want to thank Robert from H2H inspection services. He brought home inspection to a new level for me. I have an extreme detail oriented personality. His expertise along with his respect for all my questions allowed me to feel confident during our home purchase. His reports are on point, easy to follow and very detailed. Great work! Highly recommended!

ALLISON GLISSON
13:06 23 Sep 19
Robert inspected our home this past Friday which we are currently under contract. I called him on Thursday and he was able to see us the very next day. He actually arrived prior to our appointment. Robert stayed for 3 hours and found items that we would never have even imagined. He used his infrared flash light and looked for leaks everywhere. We now have a 50 plus page report with accompanying photos ! Everyone who I have shared his report with is impressed with just how much detail he went into. He walked around both the inside and outside of our new home and explained everything he found. He is a home buyer 's dream. We can't thank him enough and would recommend Robert to anyone .
See All Reviews